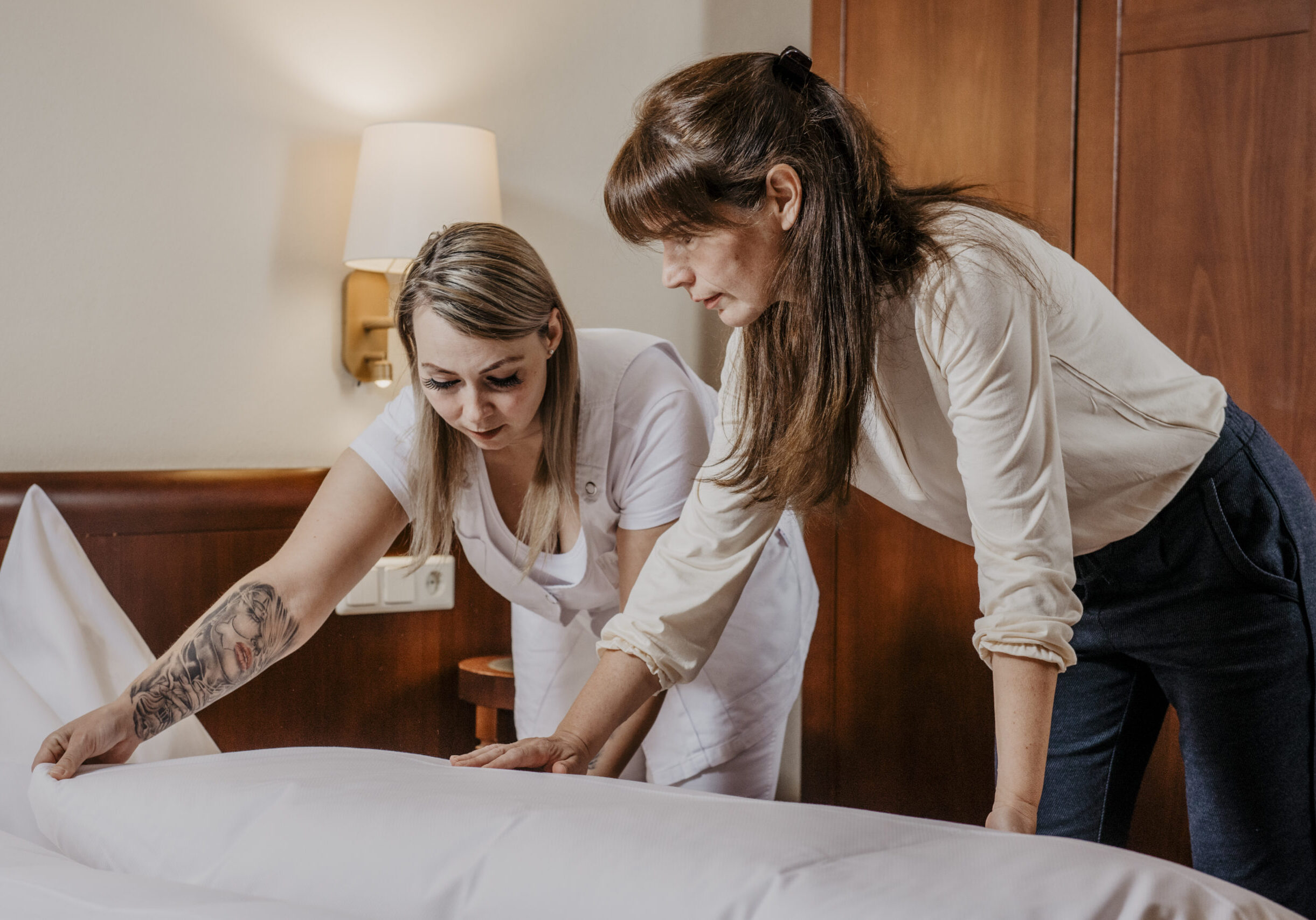 My trainings are designed to build specific skills rather than just impart knowledge.
To ensure this, they are continuously evaluated and discussed with their supervisors.
Structured evaluation and reflection on the learning outcomes of my training and program serve to ensure quality and, in the spirit of lifelong learning, are used to implement further development steps and develop appropriate continuing offerings for this purpose.
In order to ensure learning success in the long term and to stay up to date after completion of the development initiative, trainees have the opportunity to use my services such as internal webinars/modules for knowledge transfer, which, in addition to deepening the content, also help with networking among people from the same industry.
A trained employee is not only worth more to the company, but he has also become more valuable to himself.
Through training, the "behavioral performance" of the employees is increased and thus the "production" of hospitality in the housekeeping department.
Before I give clear instructions to an employee, he must be prepared. Free from worries, without fear and doubts, completely calm and in a pleasant atmosphere he should expect the work instruction.
I perform the work in the individual learning steps, explaining the individual sub-operations:
what he does
how he does it
why he does it that way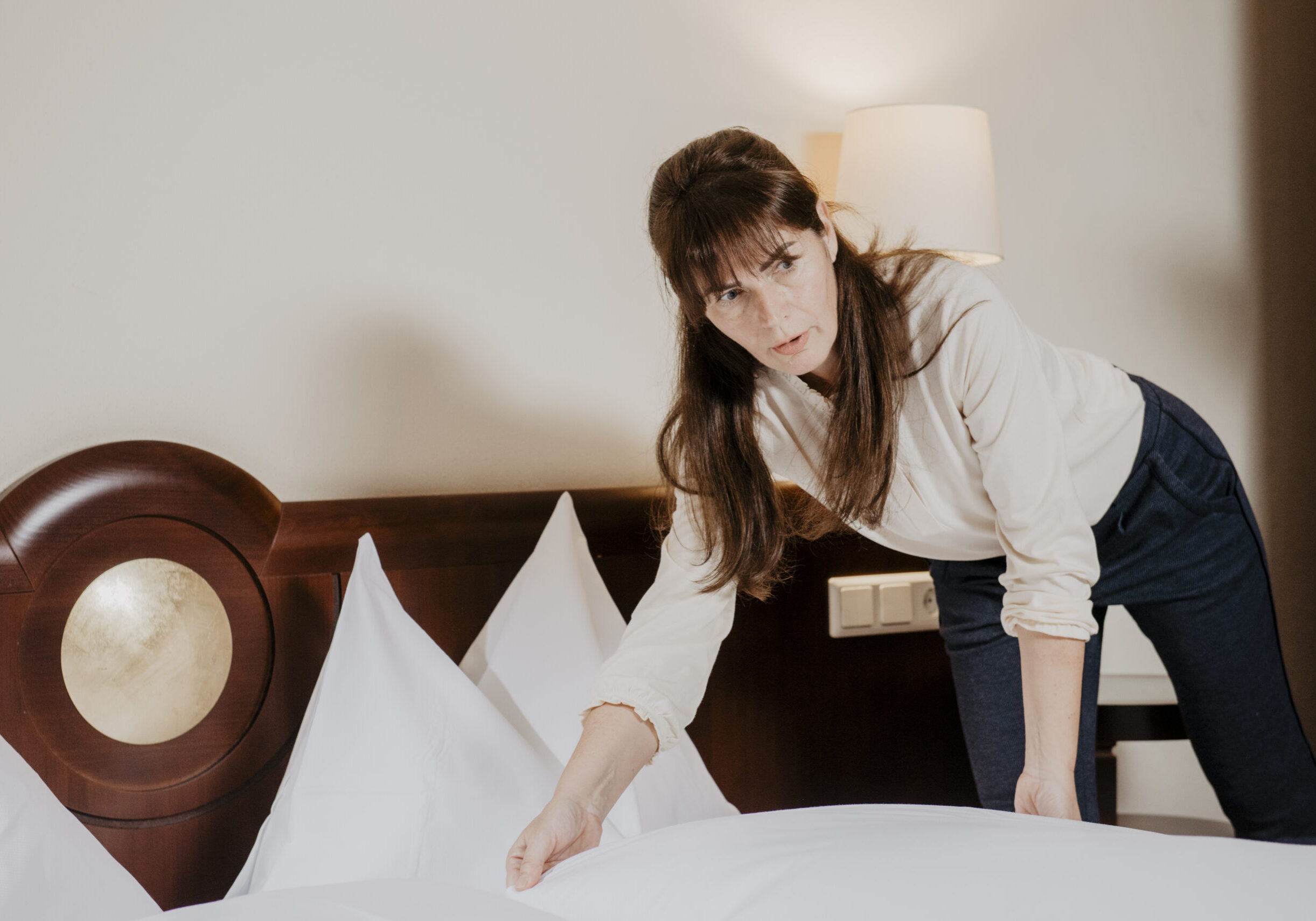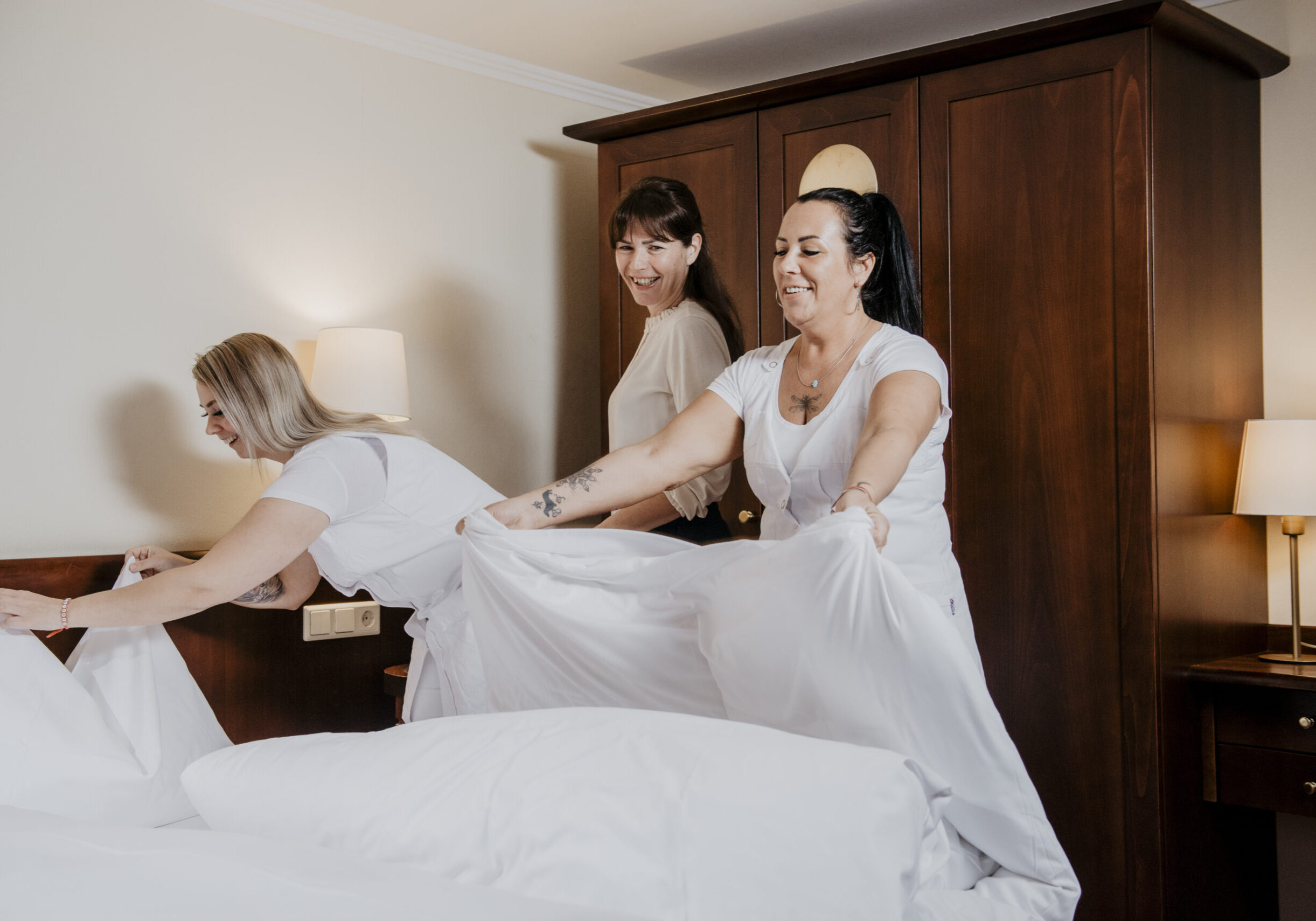 In practical work instruction, it is important that the learner attempts and performs the work himself based on the instruction.
Just as no one will learn to play the piano by watching a pianist, no manual operation can be learned by merely listening to a work instruction. Only by performing the activity oneself in a supervised and corrected manner can learning occur. I encourage the employee to ask questions, I give him enough time, I watch each step carefully, I stop the adoption of bad habits from the beginning, I am not impatient with mistakes myself, but I assist the learner in correcting them.
An overview of which specific activities are to be trained: